Dev Blog du 17 septembre 2015
Au menu du jour quelques révélations sur le contenu de la mise à jour 1.5 nommée "Ships" et qui portera le nombre de vaisseaux pilotable à 30.
4 vaisseaux sur les 6 attendus lors de la mise à jour 1.5 sont aujourd'hui confirmés.
La Corvette fédérale tout d'abord qui sera le fleuron de l'armada avec pas moins 15 emports d'armes ! Plus précisément, elle pourra emporter : 2 armes très large, 1 arme large, 2 armes moyennes, 2 armes petites et enfin 8 points d'emports utilitaires.

Pour le plaisir des yeux, la voici en image :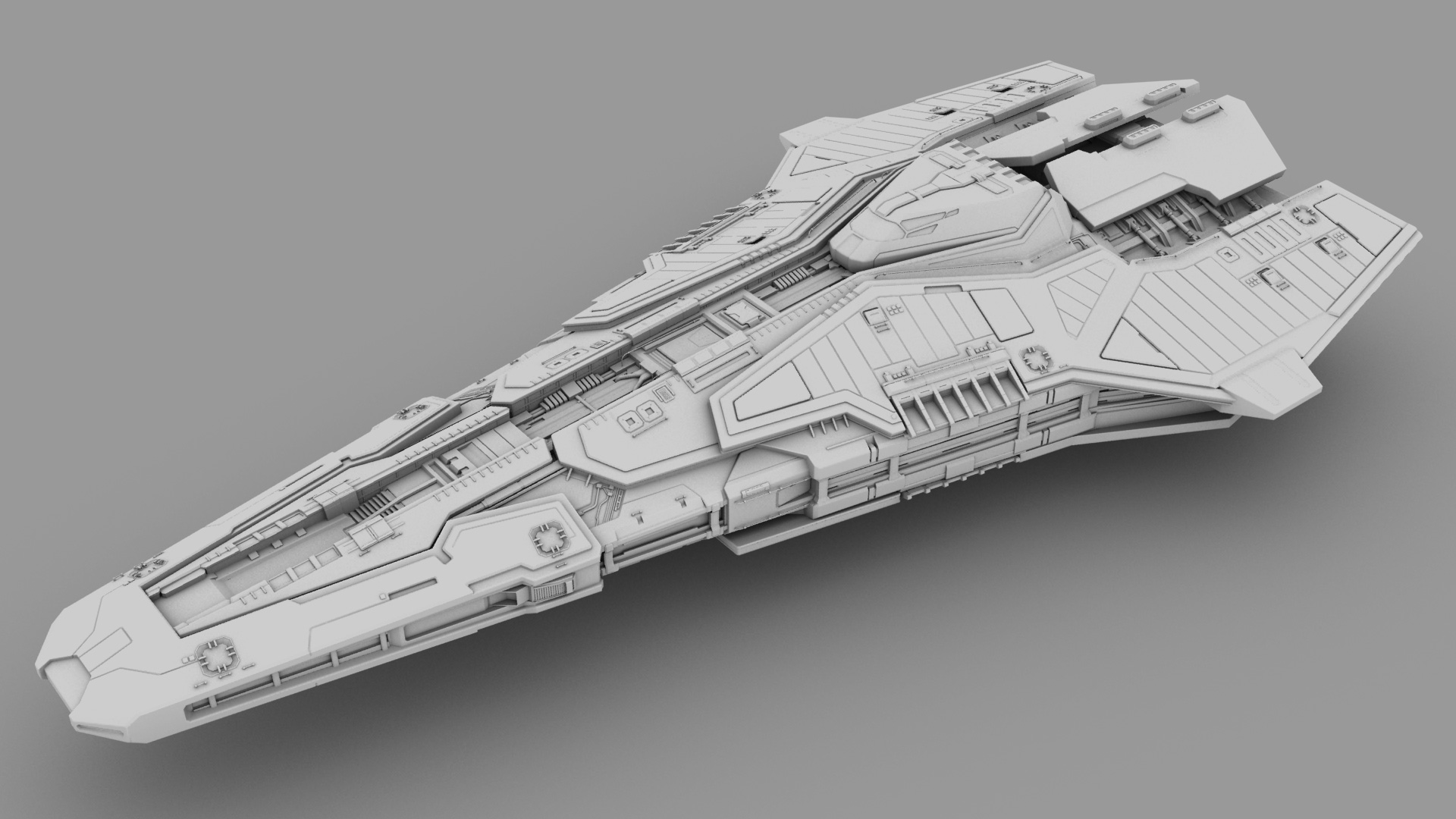 Autre fleuron et vaisseau de taille importante, le Cutter Impérial !
Peu d'informations sont disponible à son sujet mais il est attendu de nombreux joueurs impériaux et devrait être le plus gros vaisseau jouable de l'Empire. 
Pour rappel, voici en image ce à quoi il devrait ressembler :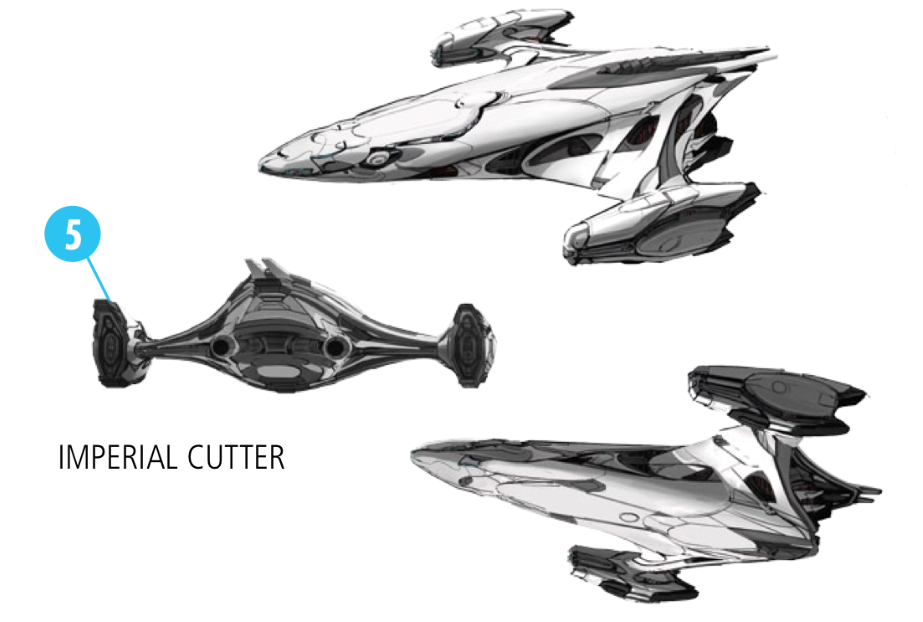 Enfin, deux autres vaisseaux feront leur apparitions avec la 1.5 et ne nécessiteront pas de rangs de faction. Il s'agira de version améliorés des Viper et ASP :
- L'ASP Scout qui devrait être une version axée combat de l'ASP
- Le Viper Mk 3
En outre, la bêta ouverte du CQC (les combats PvP en arêne), fonctionnalité majeure de la mise à jour 1.4 a été lancée.
Enfin, nous noterons que certains vaisseaux de la saison 2 seront réservés aux seuls possesseurs de l'extension, à l'instar du Cobra MK4.
Hi everyone,






It's been another busy week here with the beta test transitioning into the stress test. We released the beta 5 build on Monday and then the stress test build available to all on Tuesday. The point in throwing this test phase out to everyone is to stress test the game and the servers, so please take some time to grab the build, give CQC a try (I'm slowly getting better!) and play the main game as well. Note that the commander data for this test is the same data for the beta test, so a snapshot from about 4 weeks ago.





Xbox players will be transitioned from their own test server to a combined server with PC/Mac players next week, so from then all players from all platforms on the test servers will share the same background simulation.





As part of the stress test phase our wonderful community team are putting a series of Mayhem events together which not only help test the game, but also promise to be a lot of fun. Some of the more well known (and not so well known) player groups will be helping with these events, but remember that they are open to all. Keep an eye out for news on these events from the community team.




It appears that Imperial agents somehow sabotaged last week's newsletter and incorrect data was revealed for the upcoming Federal Corvette. This ship actually has 2 x Huge, 1 x Large, 2 x Medium, 2 x Small and 8 x Tiny hard points.





As I've mentioned before we've been fortunate in being nominated for four Golden Joystick Awards, including one for Audio. If you haven't voted to support us yet then it would be great for you to do so and the audio team conducted an AMA over on Reddit. You can read it here:



www.reddit.com/r/EliteDangerous/comments...audio_team_ask_them/

Next week brings EGX at the NEC in Birmingham – in a change from tradition I'll be at the show taking part in the Q&A panel! We're reprising the Lavecon panel with Sandro Sammarco, Chris Gregory and myself taking part – we're hoping that David Braben will be on the panel as well. As well as answering questions we'll reveal some cool stuff that's incoming as part of the Elite Dangerous: Horizons season of expansions.

Continuing the theme of what's coming next after the CQC Championship update. The big release is Elite Dangerous: Horizons, but we also have the 1.5 "Ships" release for season 1 as well. This is planned for release at the same time as Horizons – the ships will be there for all, both season 1 and season 2, but of course Season 2 players will get a lot more, including Planetary Landings, so there'll be something for everyone on the same day. This will bring the total to 30 ships (plus the Cobra Mk IV) available in game.

Along with already announced Federal Corvette, the Imperial Gutamaya Shipyards are releasing the Imperial Cutter and the Asp Scout and Viper Mk IV will see their debuts, too. There will more information on these ships in future newsletters.



Thanks!





Michael

61 joliens y jouent, 79 y ont joué.